The man we had driven 1100+ miles to see…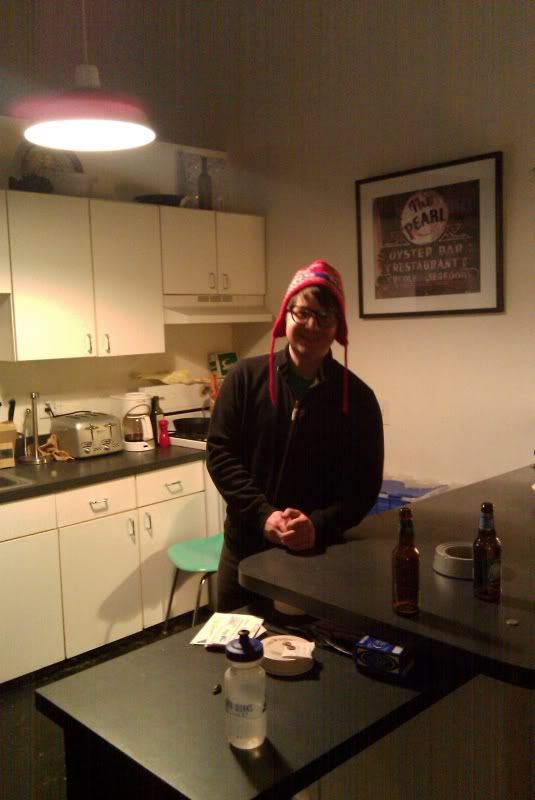 Merch lives with another former Fitchburg resident, Sarah Bailey, in a converted cotton mill called the Stacks. To say this place has character is an understatement. The exterior retained much of the old mill feel – weathered brick factory walls, smoke stacks and the water tower. The interior was a mix of industrial and modern cues with soaring ceilings, epoxy-coated cement floors and bauhaus inspired furniture. Tons of great art by Josh and Sarah's m.i.a. roomate, Beau, covered the walls. We admired our surroundings as we took turns in the showers. Drinking time was a-wasting and we needed to de-stench.
All along the water tower…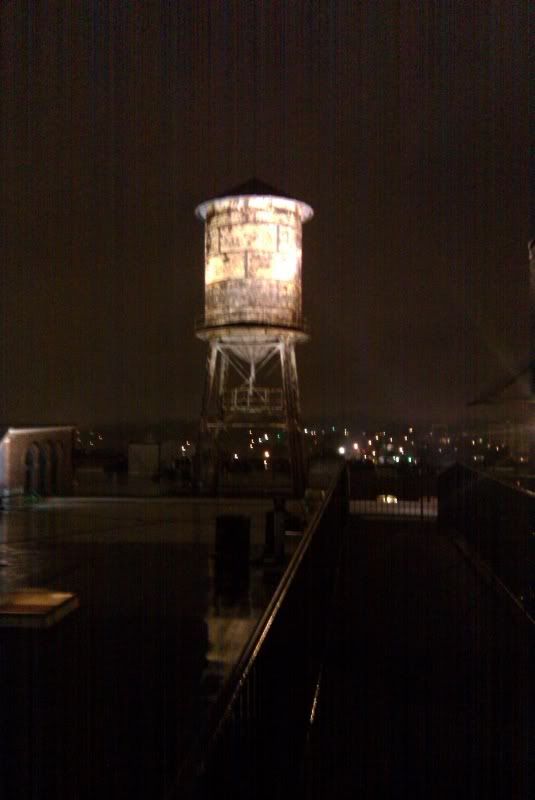 With our new found freshness we followed Merch and Sarah's lead and headed for the evening's first stop – the Milltown Arms Tavern. Just a short walk across the parking lot and we were there. I ordered up a juicy cheeseburger and a Sweet Water 420 Pale Ale on Josh's recommendation. It was great to finally be able to sit down with the crew and have a beverage. We shared stories, put back a few beers and basked in the wonder that was Atlanta. Soon we bid farewell the the barkeep and got on our way, walking through the side streets of Cabbagetown and searching for our next bar tab. Awesome graffiti, small neighborhoods, quiet parks – we were getting a whirlwind snapshot of the outskirts of Atlanta.
What respectable group of gentleman…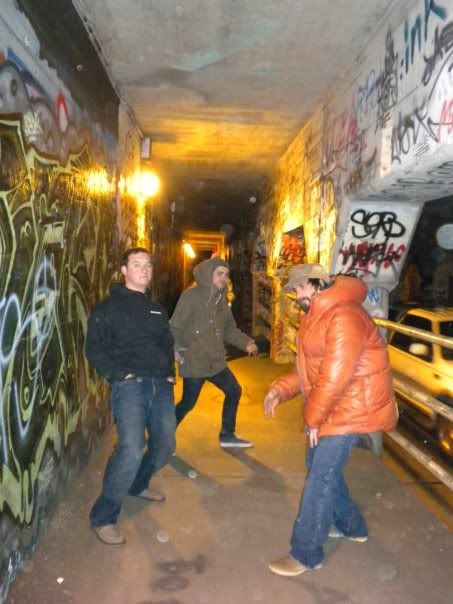 Urine trouble!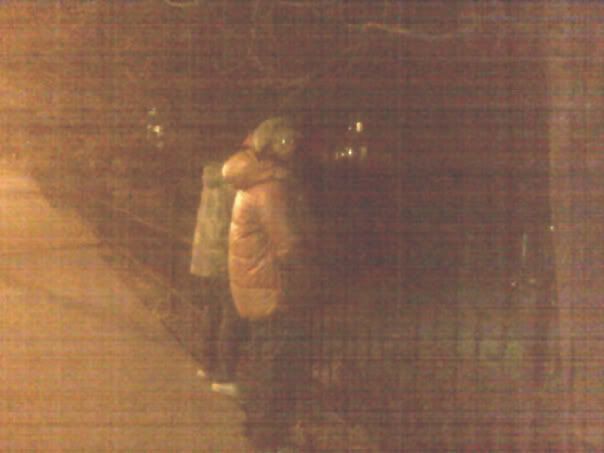 Our controlled wanderings led us to El Myr, a small punk and mexican infused canitina with no-bull shit decor and drinks a-plenty. We ordered up our beers and Merch added a round of Mexican car bombs. I was a bit apprehensive to try this little drink called the Grizz. A 7 oz Corona combined with Tequila may not be frightening to some, but Tequila and I have a troubled past that is hard to ignore. Bah, fuck it, I downed it with the crew and enjoyed the burn of the booze as it slid down my throat. The night was in full swing and before we knew it we were on the move once again.
Don't let their expressions fool you. Good times were being had by all. El Myr…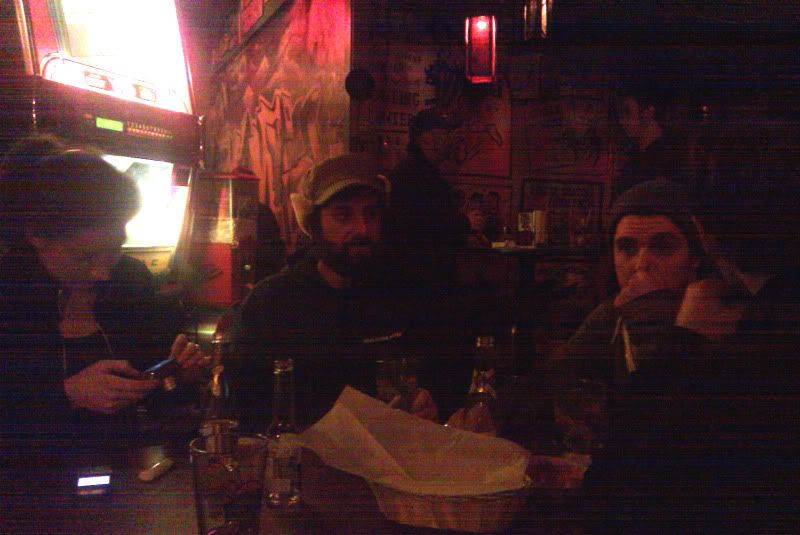 By this time of the night things were starting to blur. The combination of sleep depravation and alcohol were making for a most enjoyable experience. We barely stayed in one spot for long. At The Brew House we met up with some of Merch's Atlanta friends and downed a few more beers. A quick car ride across town and we ended up at a discreet little hip-hop bar where Jager shots appeared before us. With hip-hop battles and beat boxing in the background, we wandered off to The Graveyard. More shots of Jager and cups of PBR lubricated our senses. The TV's were playing 70′s porn. Strangely seductive women with unkempt neither-regions pranced around while trippy scenes of voo doo and evil-doers flashed amongst them. Was I this obliterated or was this stuff really on TV? A large booth opened up and we snatched it. It was well past 2am and the bars would be closing soon. Was our night over? All signs point to no.
Serious face…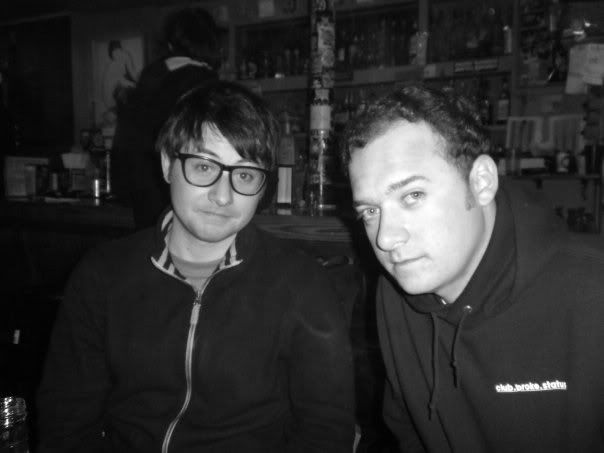 Not so serious face…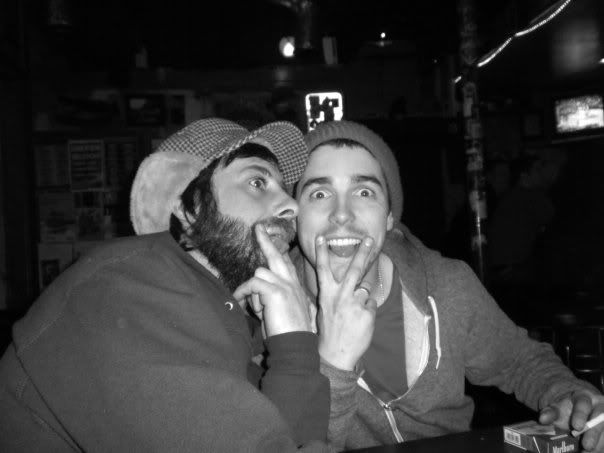 Through the kindness of friends both new and old we grabbed a ride back to the Stacks. The evening could have easily ended here, but our will was strong and the last thing our inebriated minds could grasp was sleep. What's that Josh, a roof deck you say? What're we waiting for? With beers in hand we headed for the roof. 3am on the top of an old cotton mill, admiring the Atlanta skyline and spending time with good friends. I had not a care in the world. Life is what you make of it and right then life was good. We spent hours on the roof talking about life and enjoying the peace that the early morning hours can bring. More time passed and as Josh laid snoring on a deck chair we realized it was time to head in. It was almost 6am and we were wrapping up the most epic of evenings.
Smile Nate…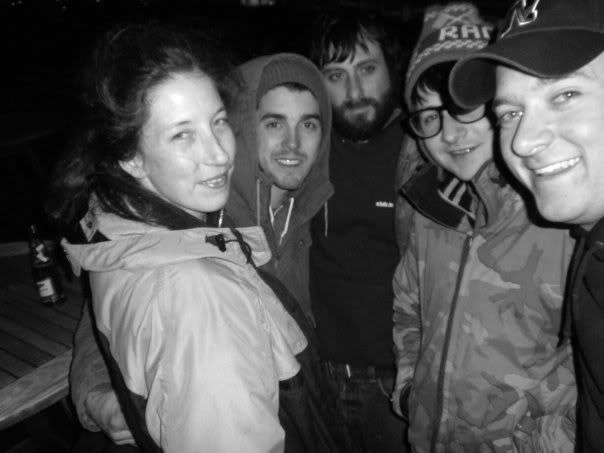 Rawr…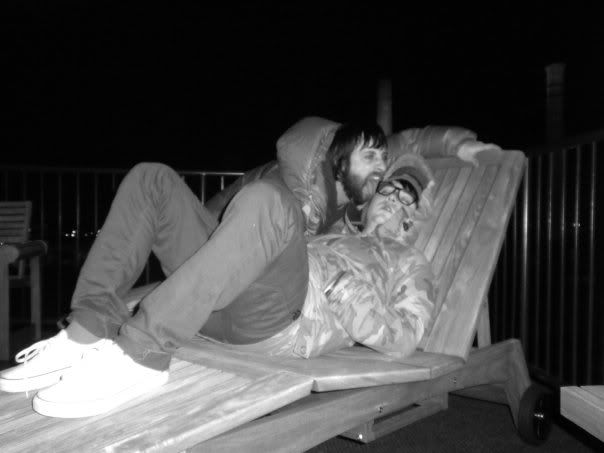 2pm that afternoon came wayyyy too soon. Sleep? Maybe a little, but the crew was stirring and it was time to join the land of the living once again. Another rounds of showers and we were on our way. A quick stop at a local cafe produced some much needed coffee. Despite some pesky rain drops we retraced our steps from the previous night and headed back towards the bars. It was almost 4pm and we needed some breakfast. What better than Burritos and Coronas to fill the void. Stopping back in at El Myr we spotted a corner table in the sun room and snagged it right quick. A plethora of mexican food and cerveza filled the table. We ate. We drank. We were happy.
Are you a Mexian or a Mexican't?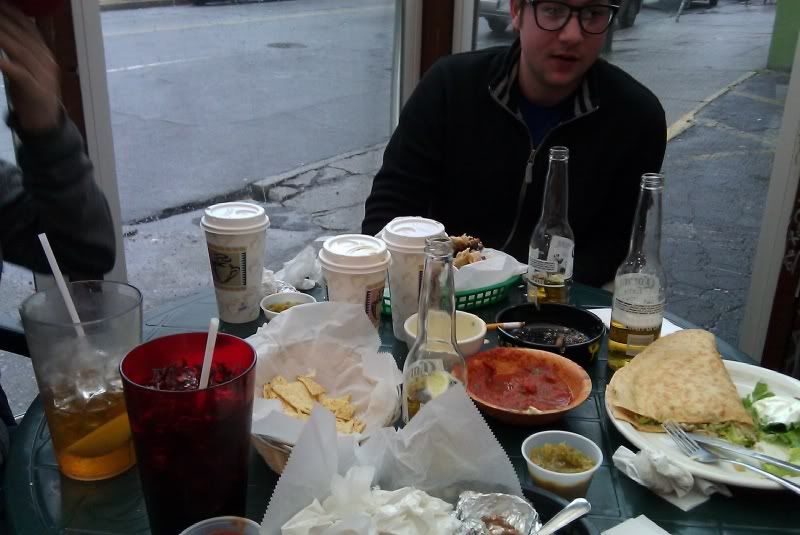 After gorging ourselves on many pounds of mexican food we headed back to the Stacks. The Merch's bus was still on the tow dolley and it needed to be unloaded before night fall. It was Saturday evening and our time in Atlanta was waning. Our plan was to head to the bars for a while and depart for home at Midnight. I had volunteered to drive the first stint and was dreading having to leave. Luckily we had a few more hours to spend with the Merch and we wanted to make the best of them. After our previous nights adventures we were looking for something a bit more low key. Merch knew of just the place and led us there – 97 Estoria.
We arrived to find things quiet. It was still early in the night and people were slowly trickling in. "Let's grab that booth. Wait, those leather couches look comfy, let's grab those". We took to our perch on the broken-in brown leather couches. They overlooked the bar and gave us a great vantage point to everything that was going on. The hours passed more quickly than we wanted. The bar got busier, beers were shared, hot scenester girls were admired from afar, good times were had. Before we knew it it was midnight. "Isgro, what do ya think about 2am?" Shit. I didn't want to leave, but I was a sleep deprived mess. "2am? I don't know. Ahhh, fuck it. All right." Our night continued, the laughs and stories flowed, but soon our time to leave arrived. I gathered up the crew and we headed back to the Stacks and to our trusty chariot.
97 Estonia…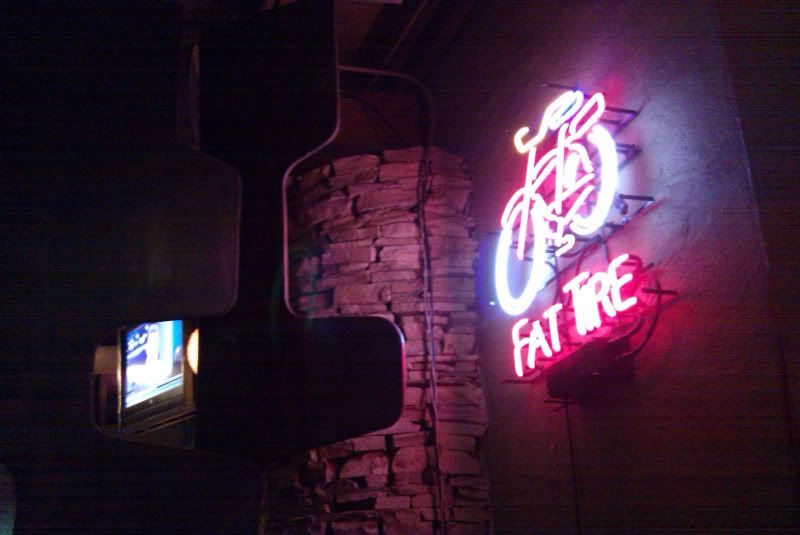 Comfy…

WUT!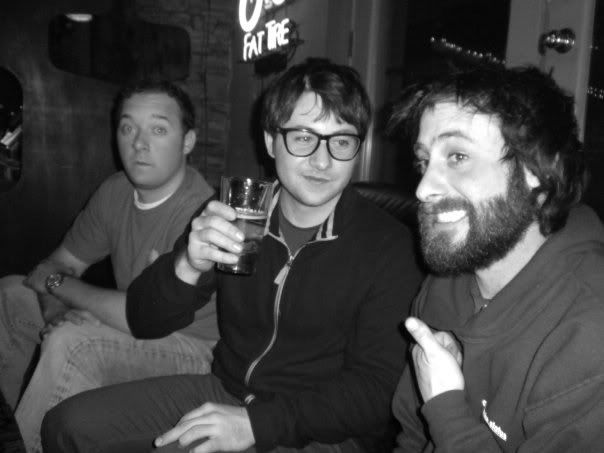 Farewell's were exchanged as we reluctantly climbed into the RV. Merch and Sarah had been gracious hosts and it was difficult to leave them behind. After repeated goodbyes I put the transmission into drive and slowly rolled away. We had many unpleasant hours ahead of us but their harshness would be softened by the amazing times and great memories that Atlanta had provided to us. While our epic trip had ended far too soon, this was surely an adventure that we'd never forget.
FIN